Sublimation printing is a popular method for printing high-quality images onto a variety of fabrics and items as the display features no resolution loss when comparing to the original image. With an image as clear as the source, a product made using the sublimation process will sustain its quality throughout the years.
Leaf has the total and green Solution for your workwear and sublimation needs.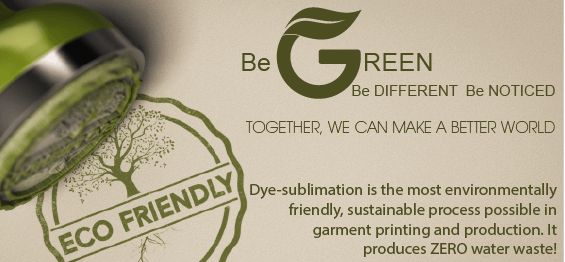 Unlike screen printing, every single pixel of sublimation can be a separate colour. As a result, graphics and images can be significantly more defined and will appear in high resolution.
Sublimation allows for complex and intricate graphics to be worked with which means you can print the entire fabric of the garment.
Much like a laser printer, sublimation requires zero time to dry which means each garment can be folded, packed, or worn immediately.
Sublimation printing is a process that embeds the dye into the fabric, which means that the print will not fade or degrade over time.